GASOC Annual International Conference 2023: Health Equity in Global Surgery, O&G, and Anaesthesia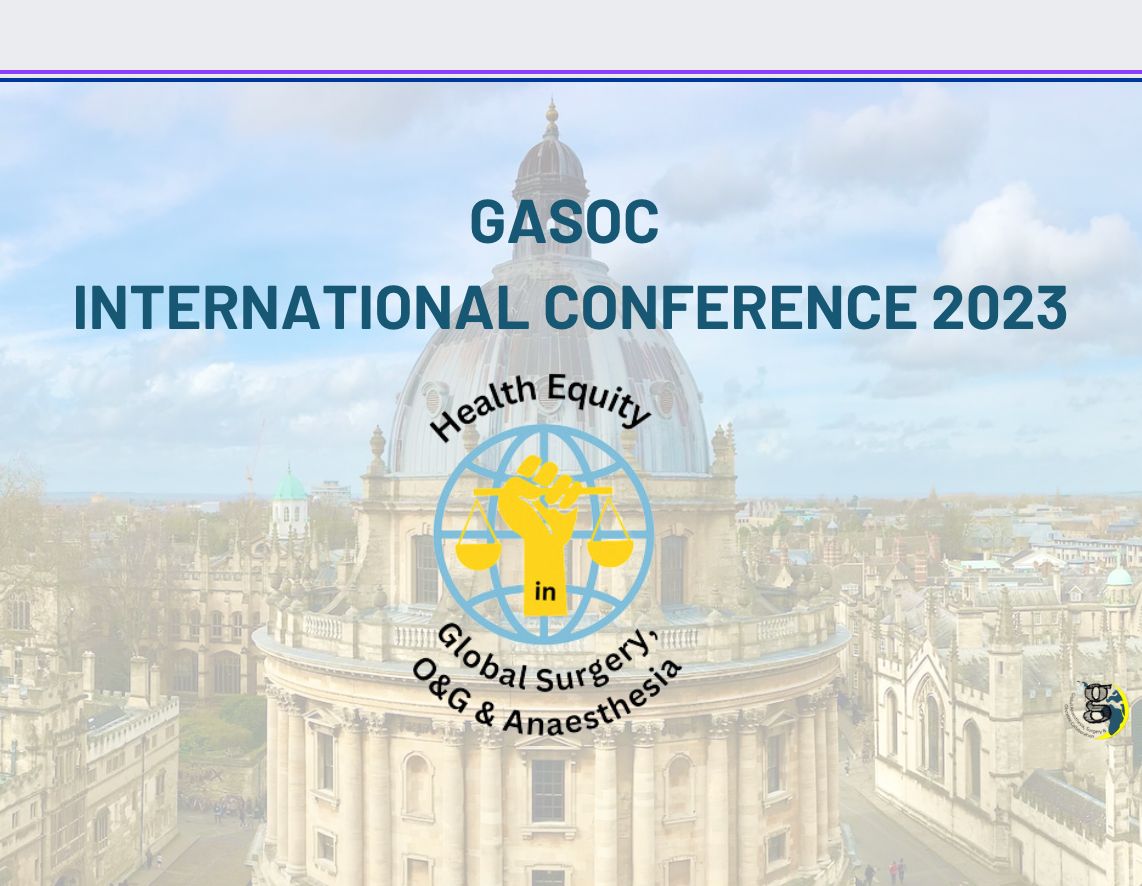 Learning Objectives: 1. Identify key principles and challenges of research in global health 2. Describe the experiences of surgeons in conflict settings 3. Discuss potential strategies to support health equity in global surgery, obstetrics, and anaesthesia 4. Analyse initiatives to promote volunteering and surgical training in low- and middle-income countries 5. Evaluate the impact of gender on global surgery and the objectives of the RCOG global strategy.
419 people attended this event. Sign up today and join your colleagues at future events.
View all
Similar events and on demand videos
23rd Sep 2023
7:30am - 5:00pm (GMT)
Attendance certificate available