2023 BOTA Annual Congress | 28/11/23 - 1/12/23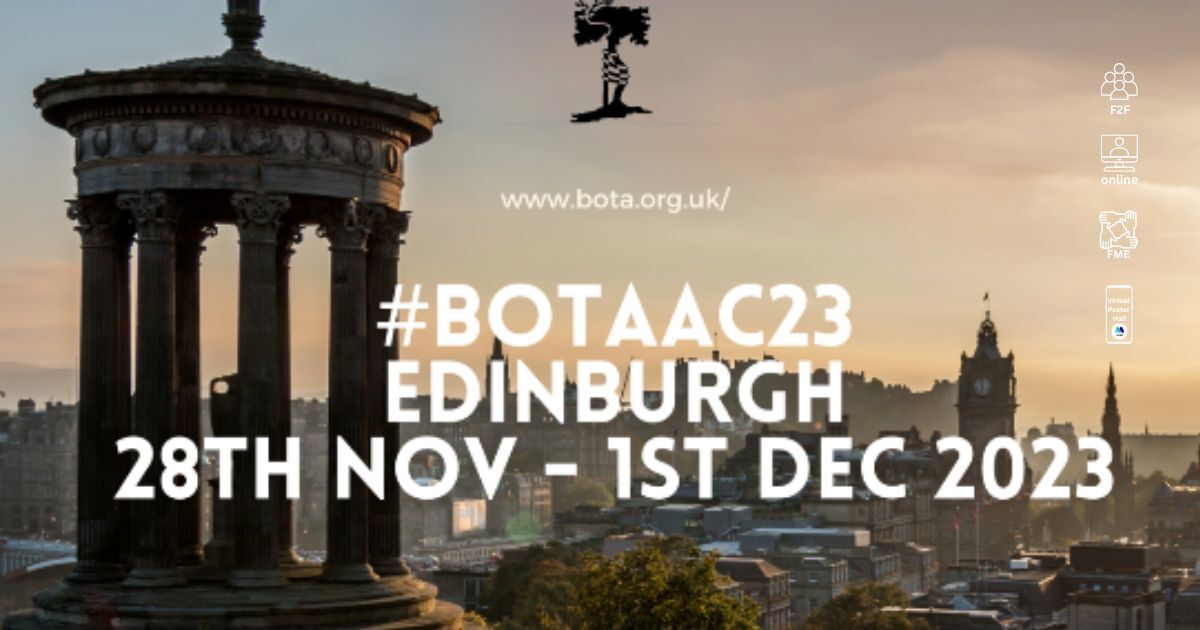 Join medical professionals from around the world at the British Orthopaedic Trainees Association (BOTA) Annual Congress 2023! Held at the beautiful Royal College of Surgeons Edinburgh. Experience the excitement of a hybrid event, with keynote speeches and parallel session from the Orthopaedic Trauma Society, British Limb Reconstruction society, British Society for Children's Orthopaedic Surgery, AGM, junior members and student sessions and more. Make connections with professionals from around the world. Come and be part of our combined effort in advancing the field of orthopaedics! We look forward to welcoming you to Edinburgh!
1. Develop a deeper understanding of Orthopaedic Surgery 2. Present your abstract 3. Gain a deeper understanding of the specialist interests of orthopaedic surgeons
532 people attended this event. Sign up today and join your colleagues at future events.
View all
Similar events and on demand videos
28/11 - 01/12
9:00am - 5:00pm (GMT)
Attendance certificate available